Creative Design & Art Studio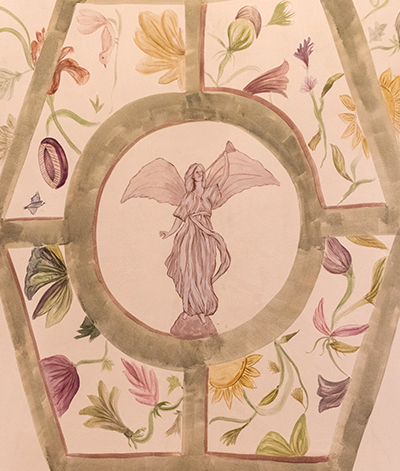 Welcome to La Loca Maria, the restaurant inspired by Mediterranean culture and brought to life by the talented mural artists of ZaWorks. Our mural art design brings to life the essence of Chef Manuel's Spanish hometown and instantly transports you to the streets of Spain. So come for the delicious food and stay for our wall murals!
Be transported to a world of tropical beauty with Za Works' mesmerising two-toned mosaic digital art installation! This stunning creation is crafted entirely from scratch and takes you to a paradise of lush jungles and serene rainforests – see for yourself today!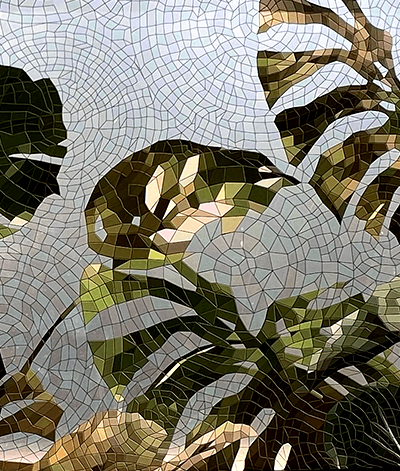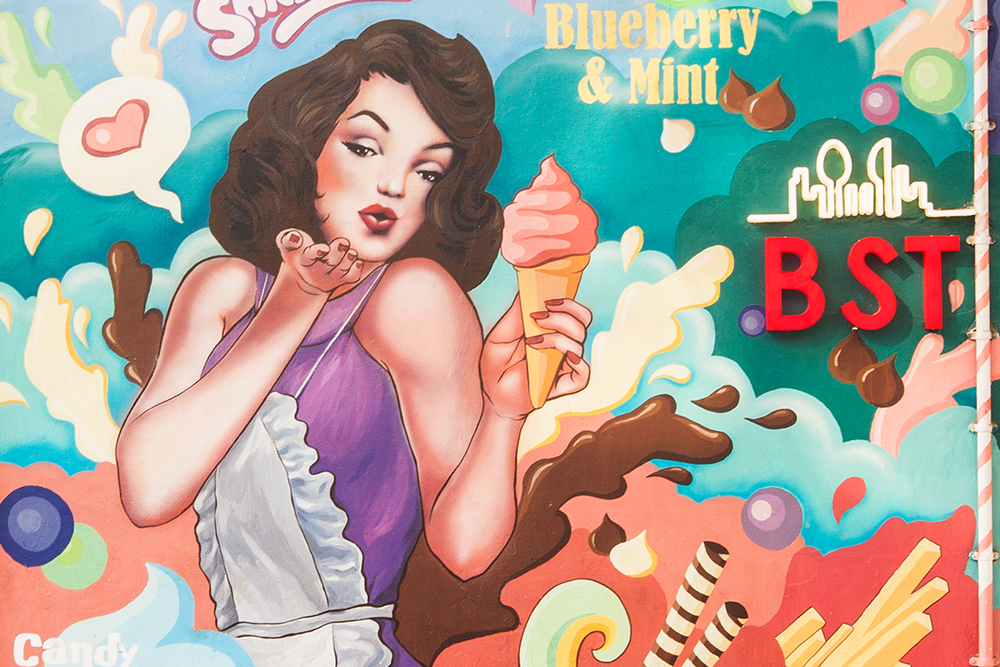 mural
Bombay Street Treat
Welcome to Bombay Street Treat! This colourful and charming wall mural painting, in the heart of Bombay city, is an ode to the lively culture and colours of the ice-cream parlour. Read more about the process of making this icon mural and then go have a scoop of your favourite ice cream – you won't regret it!

Visit the cafe at JW Marriott and be prepared to be wowed! Our art studio, Zaworks, has worked their magic to transform the white walls into a stunning piece of abstract line mural art. Enjoy a cup of coffee and admire the beautiful wall mural art while you're there—it's sure to be an unforgettable experience!
Welcome to Tropical Paradise! This unique wall art was designed with the goal of creating a warm and inviting atmosphere in the entry foyer of a private residence – an oasis of vibrant colours and lush textures, all blended together to create an immersive experience that's sure to wow all who enter! 

Imagine a world where bunnies ride dolphins, floating through thin air – a magical universe that comes alive in your dreams.  We are here making these dreams come true!  For a newborn's little room, we created beautiful wall mural art that brings a fun yet calming vibe to the room with its colours and animated characters. Let your imagination take flight and explore the boundless possibilities of this magical world with us!
Let yourself be overcome by the whimsical and vibrant atmosphere of this Indian Fusion restaurant in Cypress and embark on a journey of discovery, where Mediterranean and Indian culture combine in perfect harmony – like the timeless story of Heer and Ranjha. 
The art studio worked with Abraham John Architects to create the perfect space for the MMA Matrix gym. The artworks help to create a powerful atmosphere that encourages patrons to stay motivated and reach their goals.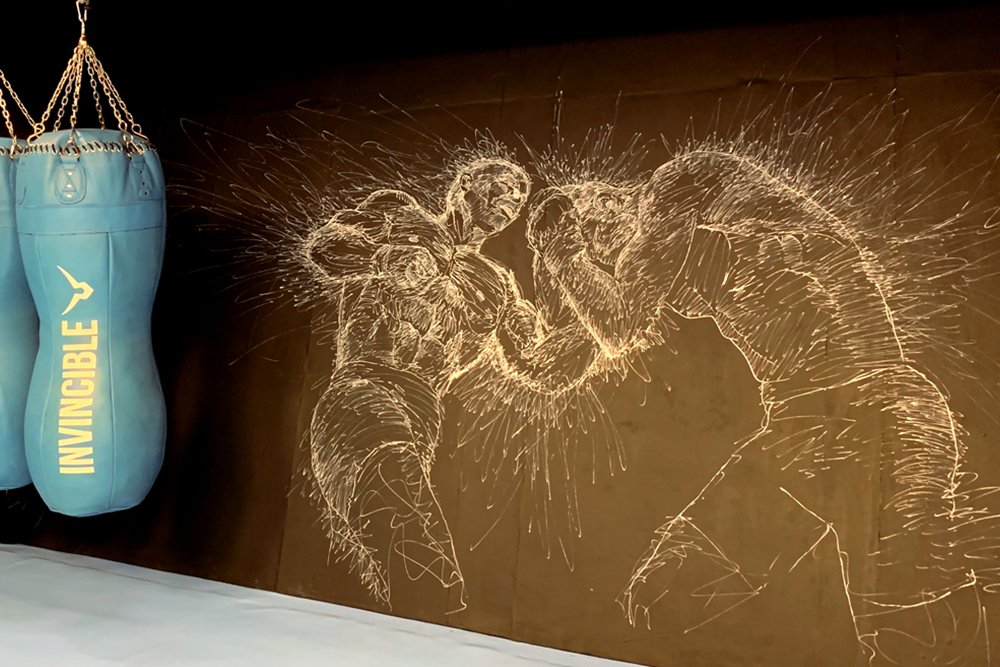 Always dreamt of having a personalised canvas wall painting for your dining room, or that specific artwork that will bring the whole room together – our design company Zaworks, specialises in creating custom canvas paintings that perfectly fits any space! Our team of talented artists will work one-on-one with you to create a piece that is tailored to your exact needs. From colour and style to special requests, we will make sure your custom canvas is everything you envisioned. We also have a diverse catalogue of ready canvas art paintings for you to choose from. Contact us today to get your own custom Zaworks creation!